The Kick Co. & The Q Pathfinder
The Q Pathfinder is an App to support the life choices of kids 12 to 18 years of age. Q Pathfinder can be downloaded by everyone. Answer the profile question. Discover personaql insights into your personality type and understand your skills, education type, career potential, realtionships socially, and how to make informed decisions about your future moves in any area of your life.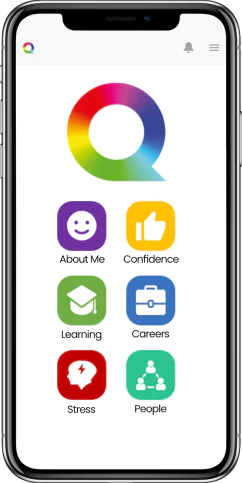 Q Pathfinder & The Kick Company: A Common Purpose.
Empowering young people to live a life they will love.
To do this they need to know who they uniquely are, what motivates them and what they want to create in their future.
But teenagers today face unique challenges that previous generations never encountered. They live in a noisy world which is constantly telling them who they need to be so early in their development.
Many as a result feel unsure about where they fit in impacting confidence. They can struggle to connect the dots to make informed decisions and as a result feel overwhelmed, ungrounded, stuck, and stressed.
Traditional parenting methods are not sufficient to navigate these complexities. Young people need a new kind of insight to support them to get beyond the uncertainty they feel.

This is where the Q Pathfinder comes in.
How does Q Pathfinder Support Individuals
Q supports with:

* Discovering career fit
* Understanding natural talents and strengths
* Making learning and subject choices easier
* Building highly valued work place soft skills
* Creating confidence, mental fitness and well-being
* Achieving goals
What is "Q Pathfinder"?
It is a personalised holistic development programme for 12 to early 20 year olds.
It focuses on empowering young people to create their own well-being which naturally supports their performance by providing key personal insights on what makes them tick. They then get the clarity they need to celebrate their uniqueness.
Following 1000s of hours of research, the Q team learned directly from young people that they wanted more support in six key areas to be able to make better decisions and thrive in our modern world.
See The Videos Below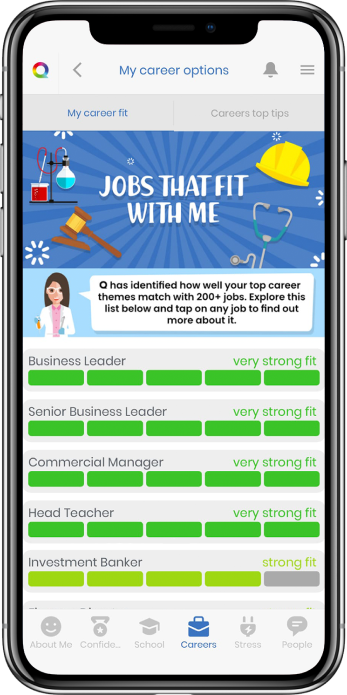 The six key areas young people say they want support with to thrive.
Q Pathfinder- Watch How Q Can Support Your Child Today
EXPLORE Q Pathfinder - About Me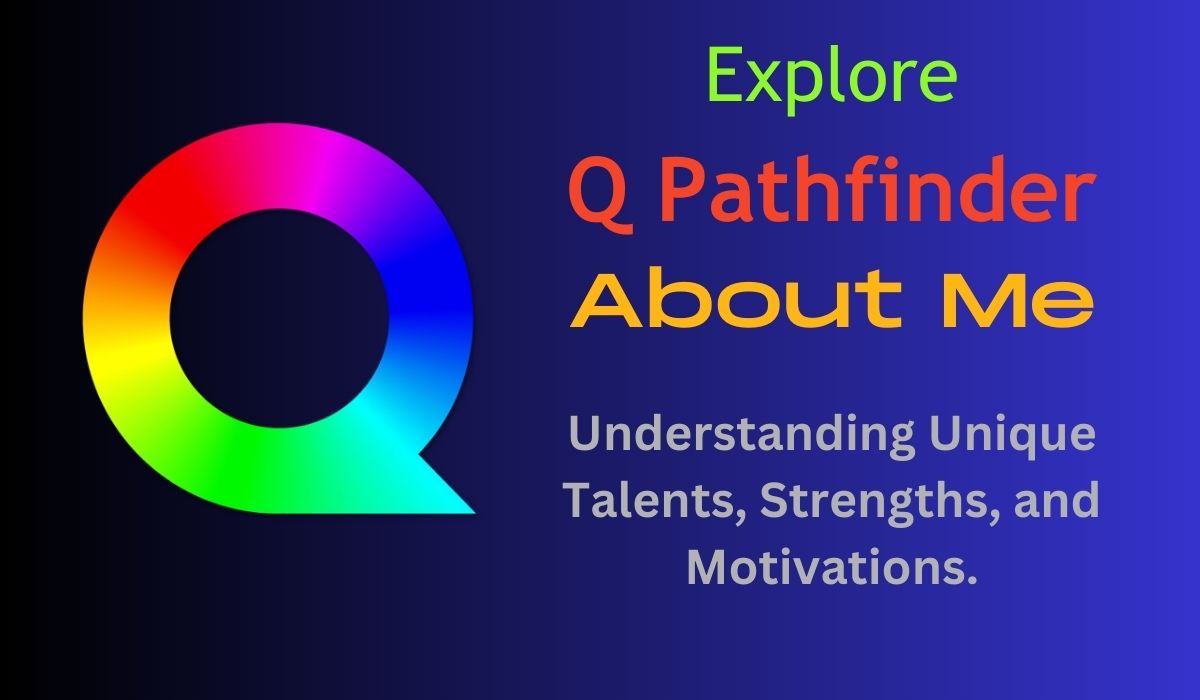 EXPLORE Q Pathfinder - Confidence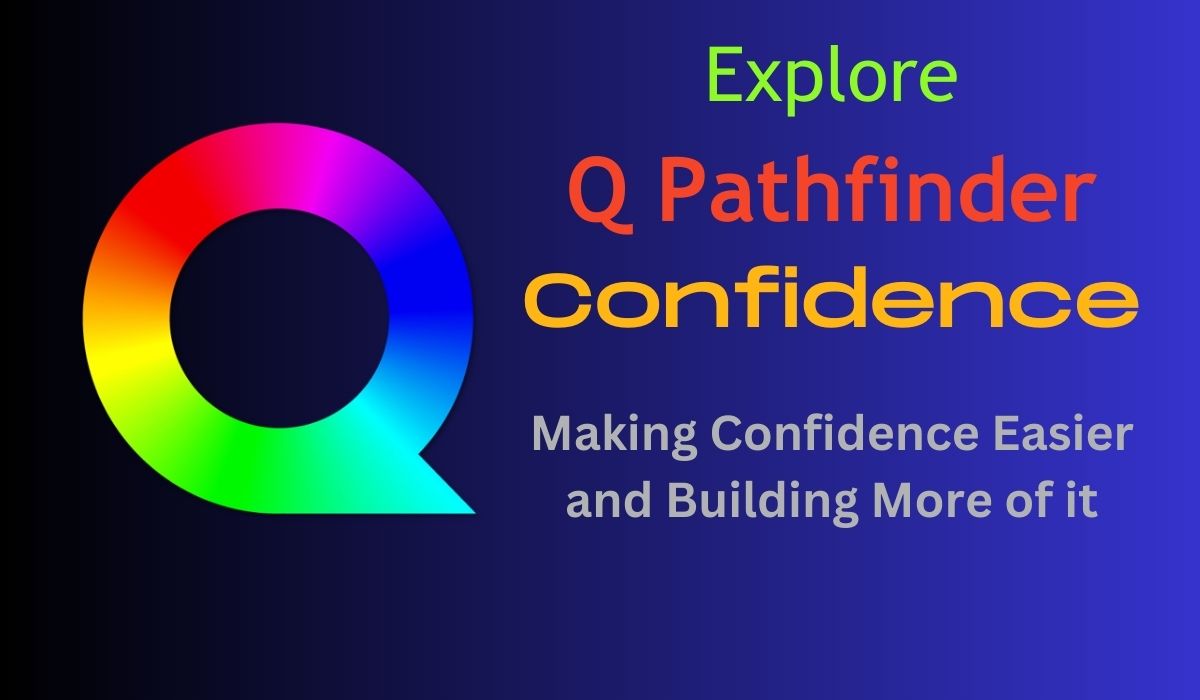 EXPLORE Q Pathfinder - Making Learning Easier
EXPLORE Q Pathfinder - Stress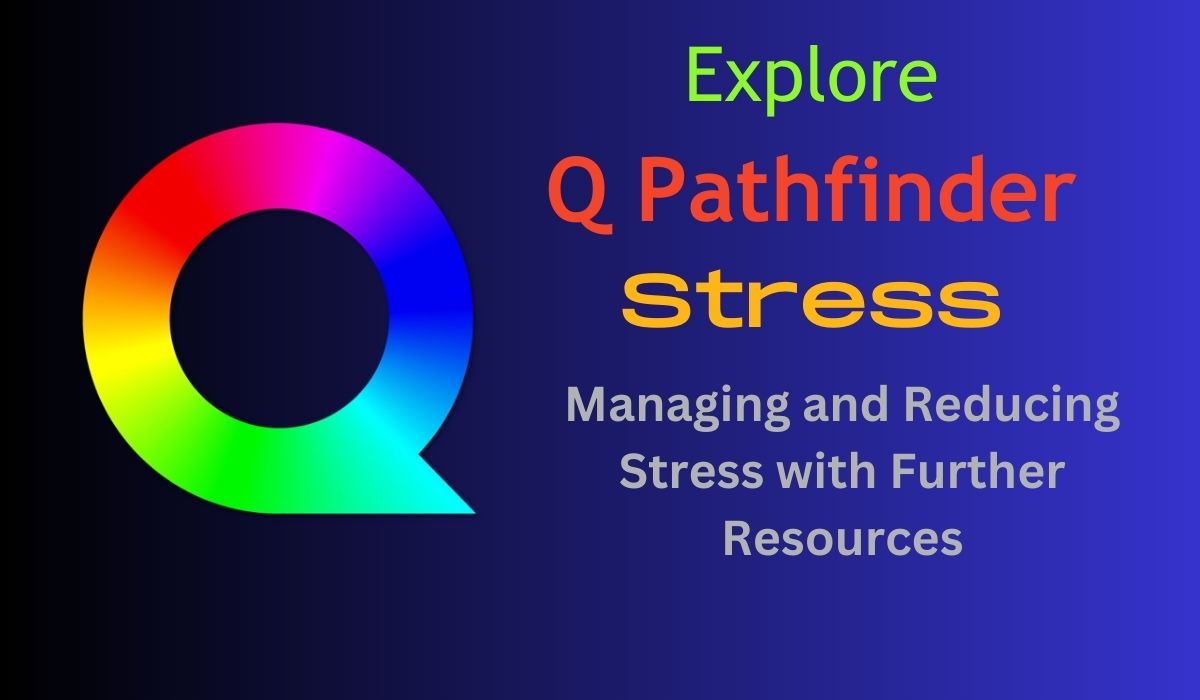 EXPLORE Q Pathfinder - Careers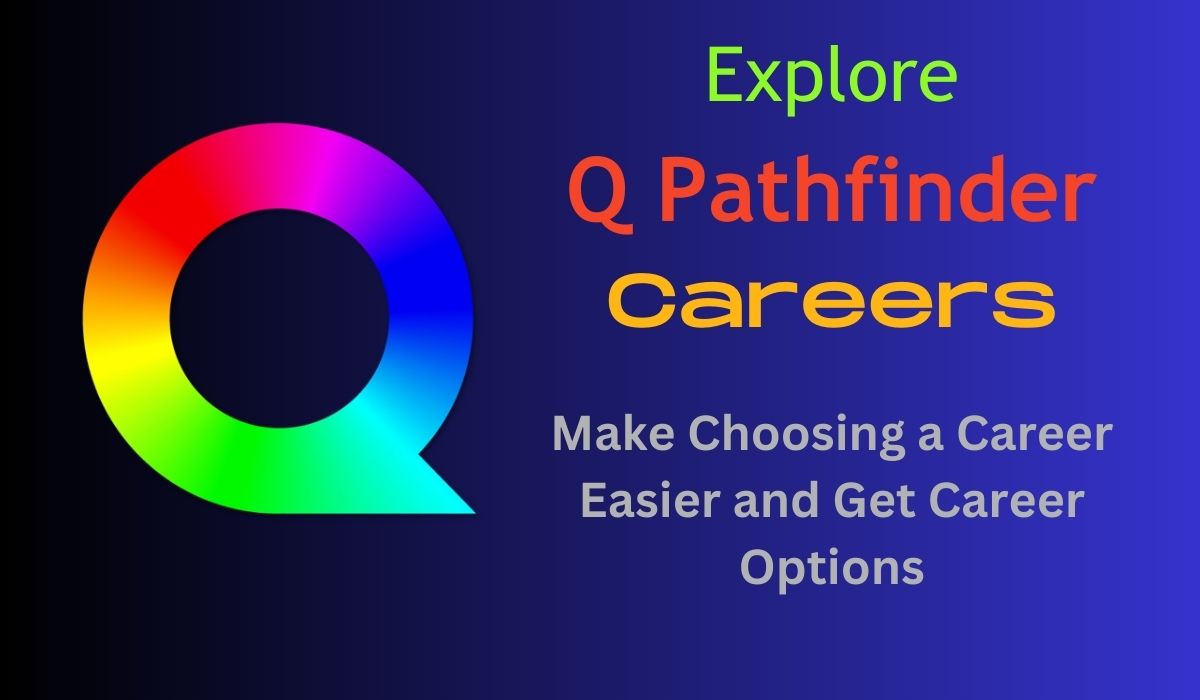 EXPLORE Q Pathfinder - People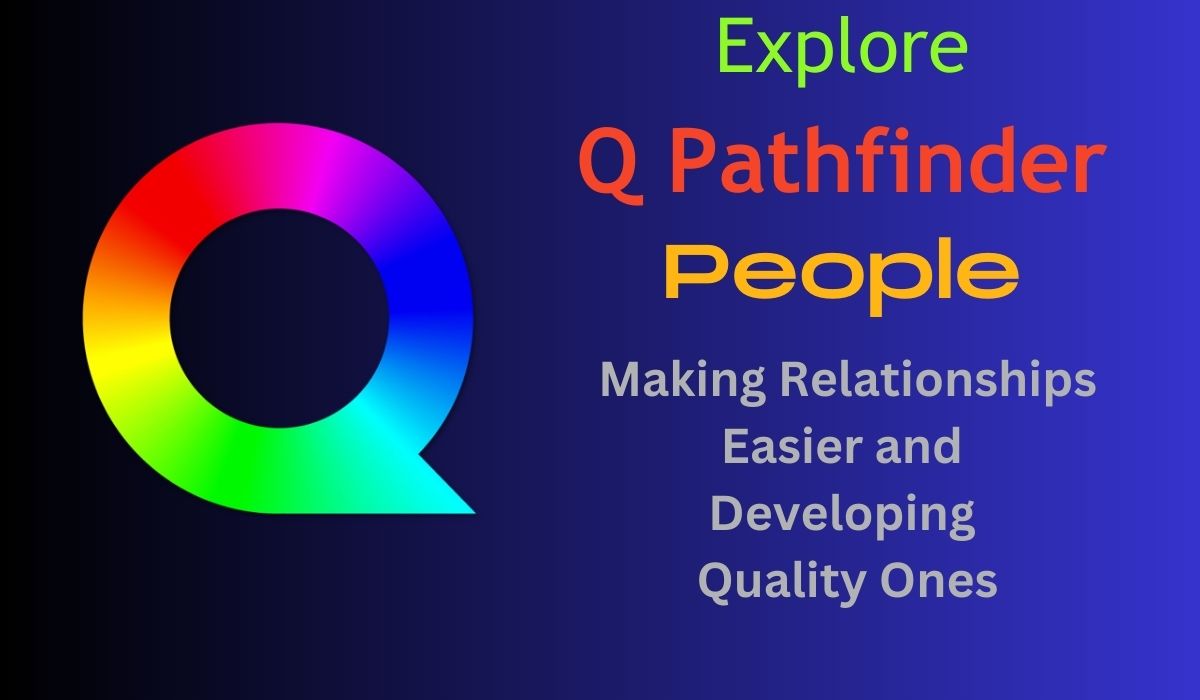 NOW LET US MEET EMER O'DONNELL
She studied Psychology at University College Dublin and after twenty years experience working internationally with global organisations she retrained as a Behavioural change coach (MSc) at Henley Business School in the U.K., qualifying in 2016. She has been working on empowering young people to live lives they love ever since.

A mother of three, she highlights that it seems obvious to her that the world young people were now growing up in is so psychologically hard on them. They clearly need something more than the educational offering available to help them successfully navigate it.

She says 'It is hard to know where you belong if you are not actively experiencing the world for real. When young people get the insight to understand, love and value who they uniquely are, and learn how to build positive communication and relationship skills then it is like a magic light gets turned on and everything in their lives can change for the better'.

To find out more about Emer's invaluable work with young people, parents and in educational settings visit:

www.teenreconnect.com/EmerODonnell
www.linkedin.com/in/emerodonnell
.
The Kick Company, partnering with The Q Pathfinder.
THE KICK COMPANY is about players! Our focused ball skills development product is about the total joy of playing! We recognise that a player is a unique individual and our work is about putting their health and well-being at the forefront of everything we create.
Our players are your children, your children are our future, empower them.
We recognise this through our team coaching over many years. We know what young people face today often feels unrelenting, socially, educationally and recreationally. ELITE sports players will acknowledge this too.
A rapidly changing world is challenging adults never mind understanding what the future holds for their young people.
The Q Pathfinder is a wonderful resource. It goes beyond the current educational curriculum to give young people the advantage of quickly accessing supportive personalised insights in areas they want help with so they can navigate their future path with greater confidence, navigate their future paths with greater clarity and confidence. This supports reducing stress and anxiety.

At THE KICK COMPANY we believe the Q Pathfinder is an essential tool to empower young people to play to their strengths and build future skills for our changing world. This is why we make it available to our customers.
Avail of the 30% Discount exclusive to The Kick Company Followers.