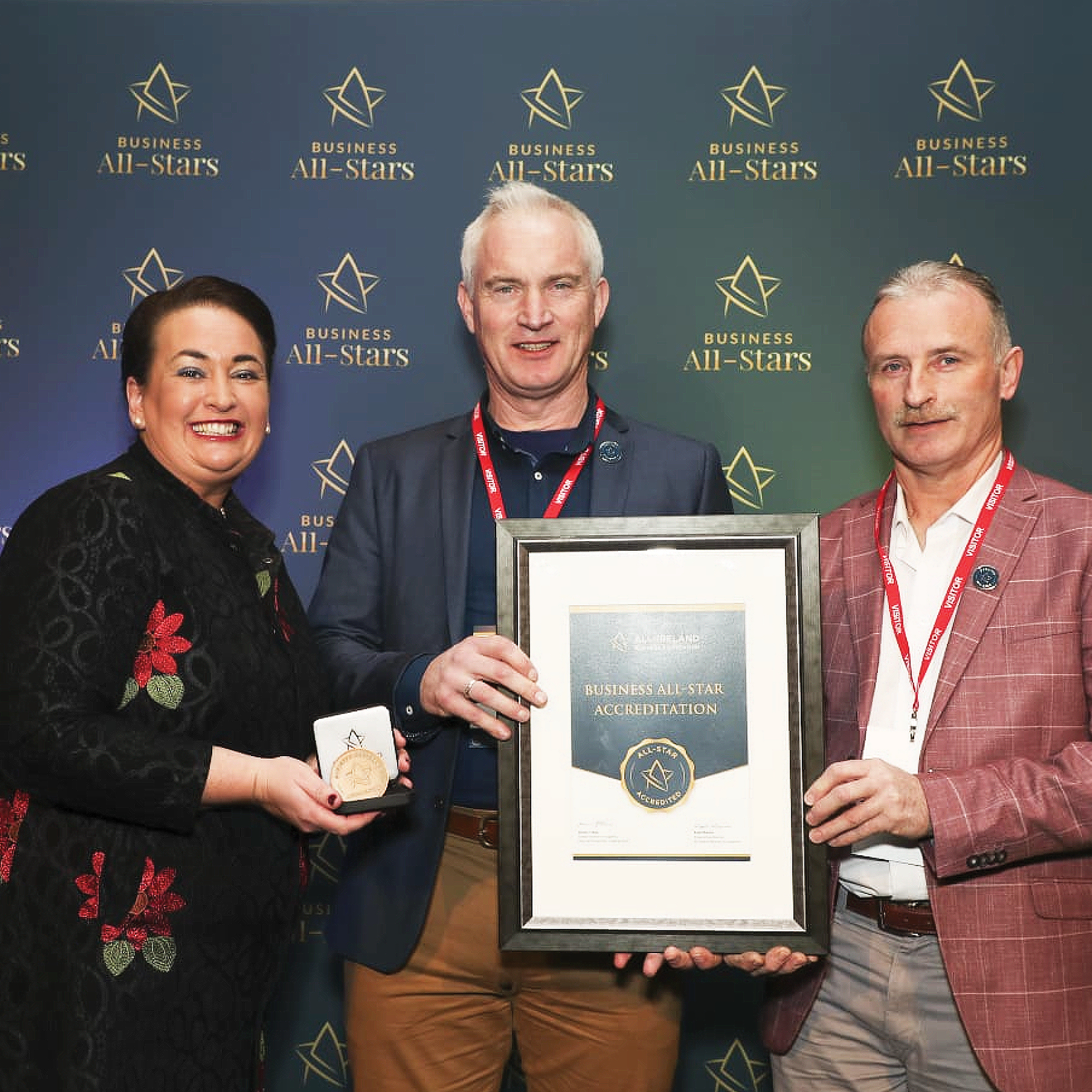 Our story
Welcome to The Kick Company! We're a young and thriving business based in north county Monaghan, Ireland, founded in 2018 by Mark Kelly and Gerry McElligott. Our mission is to inspire players of all ball sports to become more active, improve their skills, and have fun in the process. We believe that everyone should have the opportunity to pursue and practice the sport they love, regardless of their background. Our goal is to encourage our customers to get out, be active, and stay healthy by enjoying their game in whatever space they have available.

ENHANCING ENGAGEMENT
At The Kick Company, we believe in keeping individuals engaged in ball sports for the long term. We've found that positive interactions with multiple sports lead to higher engagement and lower overall dropout rates, especially in adolescents. That's why we created SkillMaster® - equipment that turns any space into a personal training ground. Whether you're a beginner or an advanced player, SkillMaster® helps you develop your skills and fitness while building confidence and having fun.
We're more than just a sports company - we're also a tech company. Our goal is to make sports practice even more immersive with exciting new technological developments. With SkillMaster®, you'll be able to track your progress, be creative in developing skills, and challenge yourself to reach your full potential. We're all about helping you rediscover the joy of physical exercise and the thrill of pushing yourself to new levels!
SkillMaster® transforms any space into a personal training space. allowing the user to explore and enhance their talents while also increasing their fitness. Suitable for
everyone, from the novice to the elite player, SkillMaster® helps its user to grow in confidence and continually challenge their own skills, allowing them to rediscover the joy of sport and physical exercise.

The Kick Company is rapidly evolving to become a sports and technology company, centered on our vision of skills development and player involvement. Exciting technological developments will add another dimension to the SkillMaster® and further immerse the user in their skills practice, allowing them to track their development, challenge themselves and maximize their potential.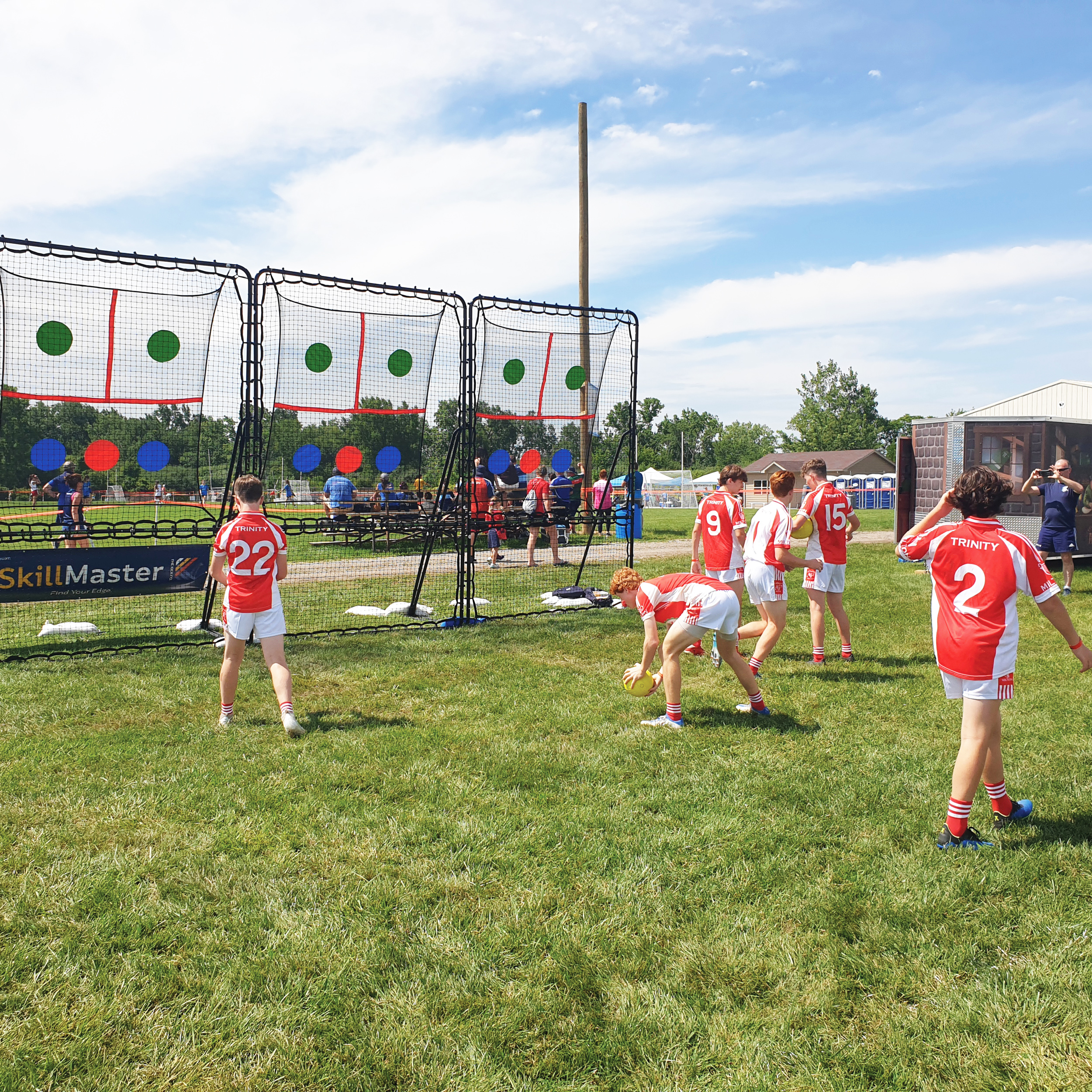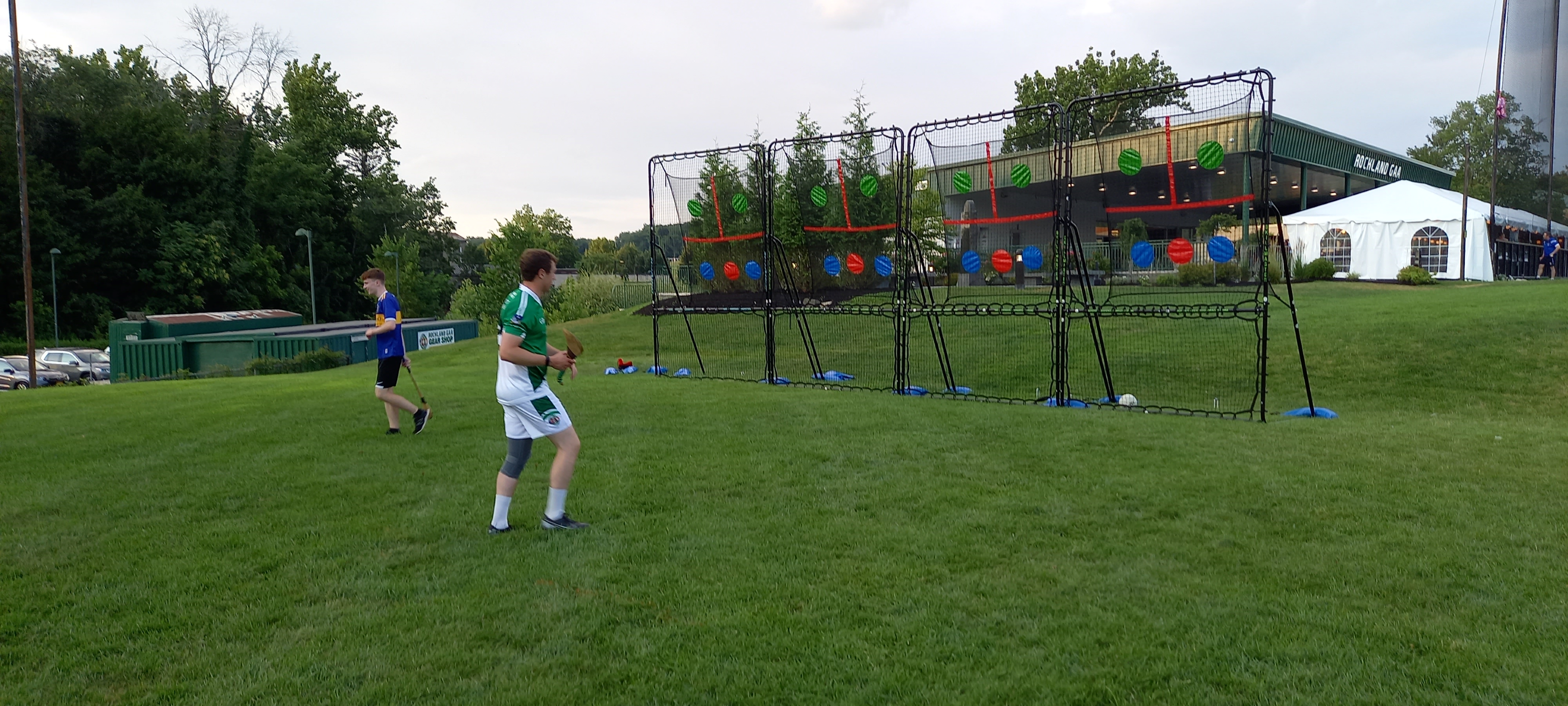 OUR MISSION
Prioritise individual engagement in long-term ball sports participation. Resulting in greater levels of engagement via positive interactions with ball sports and decreased dropout rates in our adolescent age groups. By enhancing their engagement and individual objectives, we hope to ensure that everyone can enjoy & improve their sport and enjoyment.

But here's the best part - even though SkillMaster® is three times the size and designed with the same robustness as products that cost seven times as much, we've made it affordable for everyone. We're committed to making sports accessible to as many families as possible, without any limitations.

The result? SkillMaster® has quickly become a favorite in homes, clubs, and schools across the country - by word of mouth alone! Our product is so good that it's transferred seamlessly from family homes to commercial playing fields of clubs and schools without any modifications necessary.
Benefits of the SkillMaster®
The SkillMaster® challenges all players, of any age or ability, and provides years of practice, from grassroots to adult level. SkillMaster® can be used in a competitive or recreational environment, individually, in pairs, or in large groups, and is suitable for any ball sport, such as Gaelic Football, Hurling, Camogie, soccer, rugby, basketball, or tennis.
As parents and coaches, the founders of The Kick Company are honored to be working with families in the sporting communities around Ireland and further afield. SkillMaster is a response to the erosion of skills play at home. Designed for all players, Skills play, is an activity for a lifetime. Our focus is players enjoying skills play at their level. 
Built using oversized tubing to house two high tensioned rebound nets, real speed on top and double speed on the bottom. Player expectations have moved on from kicking a ball against a wall. 
Now and in the future, parents, players and coaches demand innovative equipment to enhance the player's experience, SkillMaster optimises every shot. The highest velocity power inputs and ball weight are in both Hurling and Gaelic Football. We made these sports the yardstick to which SkillMaster must perform. We achieved this with the largest and most usable strike area on the market. The end game? Players playing with enthusiasm. Uncovering their talents, discovering thier abilities. Embracing skills practice long-term, benefiting increased participation in sport.

Key Benefits of SkillMaster®

✓ Equality & Player Focused
✓ High Quality, Long-life Span
✓ Pro-Level Equipment
✓High level Coaching
✓Modular Design
✓Smart Choice, Sustainably & Economically
Shop Now